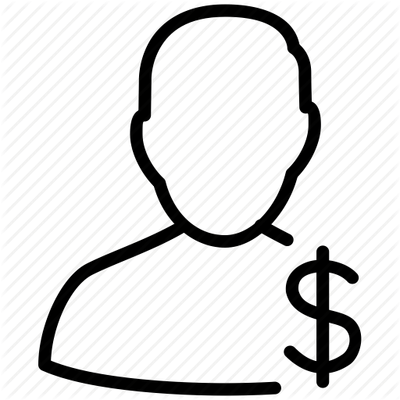 When people ask how long I've been a massage therapist I tell them, "Since I was five." On road trips my dad used to tell my brother to move over so that I could massage Dad's shoulders while he was at the wheel.

In high school, I loved taking accounting so much that I continued it in college. However, my Accounting II professor said the deadliest thing to a nineteen-year-old extrovert. Relating a recent luncheon with a friend he told us how excited this friend was. Inquiring about the friend's excitement, the friend, an accountant, told my professor that he had worked for his firm for five years and had finally met his first client. My still developing brain made that mean that if I worked in accounting I would never get to work with people. That ended, I thought, my work in the world of finance.

Living in Berkeley and continuing school there I was in an auto accident that forced me to leave my part-time job. After an extended recovery I had to go back to work. I knew that I had always wanted to be a massage therapist, so I figured this was as good a time as any. It turned out to be the realization of my calling. The fact that I was getting paid seventy bucks an hour was simply icing on the cake. I have continued to practice throughout my life.

Later I met a financial advisor that needed an assistant at American Express Financial Advisors. This parlayed into almost a decade long career of working in the field and learning management. While working on my CFP, in the home office in the Financial Planning Department, 9/11 happened, the market crashed and with it my career. I was laid off.

That layoff afforded me the opportunity to go back to school where I got my esthetics license, completed my 600-hour training in massage, and became a nail tech. I started my own gig by opening a spa inside of an existing salon. Then I married my love of spa with my love of leadership and became a spa director.

Mind you all of this time I had been an early adopter of Quicken and Quickbooks and had been responsible for a $1.5 million dollar budget at AEFA, had to go over my financial statements with my boss at the spa, and had always used financial software to manage my own businesses.

I thought managing money and budgets and cash flow was easy for everyone. It had come so naturally to me. But I thought I had left the world of finance and could only be happy as a healer. Then I came across this guy teaching people how to be not only good bookkeepers, but GREAT bookkeepers. As I was taking classes from him, I remembered how satisfying it had been to me in high school to make a balance sheet balance out to the penny.

Then I realized that my nineteen-year-old brain had misinterpreted the world. I could actually talk to people and manage their finances. I came to understand that there are only so many massages left in these hands, but I can still make a difference by healing the relationship that people have with their money.

That's how The Healing Bookkeeper was born. Like a butterfly morphing over many careers. I'm out of my cocoon and it's beautiful.